Andrew Sullivan, blogger at Newsweek Magazine said it. ABC, Daily Mail and Drudge Report gave a preview of the cover of the May 21 issue.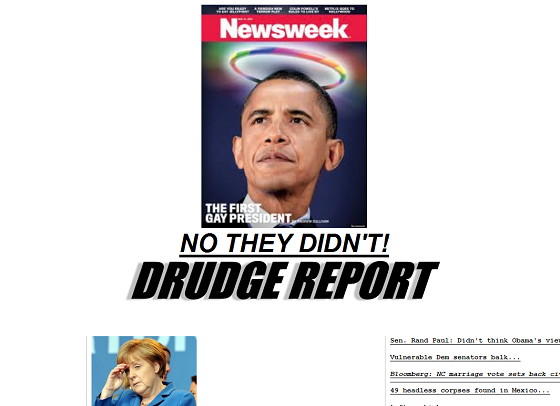 Kevin DuJan, Editor of Hillbuzz tells us that Obama has been on the GAYDAR for a very long time.
From the Administration, Van Jones has been preparing us for the news.
The lamestream media likely will be telling us that Obama gets this credit from Newsweek magazine for his endorsement of gay marriage, and that it's somewhat similar to Bill Clinton being called the first Black president.

Pharmer is betting that Kevin has been correct all along.