For the past week we have heard from innumerable media wusses complaining that Phil Robertson was crude, crass, disgusting for uttering the medical terms "anus" and "vagina" while explaining his preference for females, and lack of understanding why a man would be sexually attracted to another male.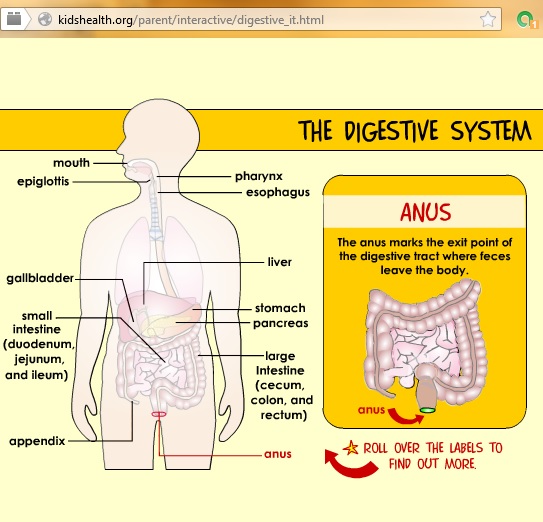 The real source of the complaints is that, in using those anatomical references, Phil decreased the marketability of certain homosexual practices to the primary and middle school kids, who know the basic details about the exit of the GI tract, and what comes out there.  If one clicks on the link, one can review basic gastrointestinal anatomy, and become as smart as a fifth grader.  The last thing that GLAAD wants is for the common sense of a primary school kid to be applied in evaluating these matters.
Pharmer was quite satisfied with presentation of this issue by Phil Robertson, which was direct, but not nasty, or obscene, and quite a bit more genteel than that used by the author who interviewed him, and by most others in the mainstream media (e.g. Anderson Cooper of CNN, the current king of too much information).
Phil Robertson, addressing a reporter of Gentleman's Quarterly, a magazine directed towards adult males, was quite within the bounds of verbal propriety.
No one would dream of criticizing the manner in which this topic is handled by the United States Centers for Disease Control, which, by comparison with Phil is extremely graphic, using much more lurid and detailed  slang terminology for the various activities under discussion.
Would you rather that your primary school kids be surfing the CDC website, or listening to Phil? Click on the screen shots below to "enbiggen", if you dare to compare.  The venerable governmental agency not only makes LIBERAL use of the A  word, and the V word, but also the R word, the C words, the O phrase, the F word and a whole lot more.  The links needed to get to these pages can also be seen at the top of the pics.
This informative nugget from Kevin DuJan had to be located and linked because it is vital to complete the information provided here.  A significant proportion of the gay community aligns with Phil Robertson at least as far as avoiding anal sex. Kevin advances an opinion that it is a "heteronormative" behavior which has been emphasized or pushed upon gay men for reasons of keeping them in a state of dependency.