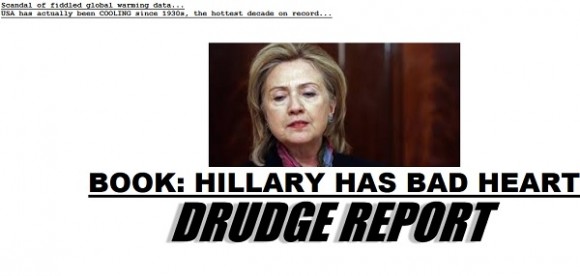 Click the caption above for Drudge's preview from Klein's book, Blood Feud.   When that link is gone, use the link below.
BOOK HILLARY HAS BAD HEART- Drudge 6-22-14
The claim is that Hillary has a coagulopathy, which has been  causing clots in various places of her body, including the brain, exacerbated by long hours of air travel.   She is said to have had a stroke event precipitated by non compliance with her anticoagulant therapy.