MRC Special Report on George Soros: Godfather of the Left | TheBlaze.com.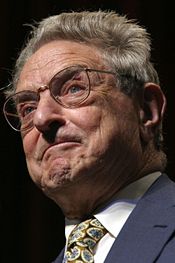 The Media Research Center had prepared a report on the Godfather of the left,  George Soros.
Pharmer calls Soros "the World's Biggest Tick", since he engineers his profits  from the decline of nations.   In turn,  he feeds a large portion to the LEFTIES, who further the devolution and destruction of civilizations.
Like other Parasites,  George Soros eventually kills his hosts and moves on. 

Read up at The MRC website !

Summary of the Soros Report